CSP is Recruiting!
Find out how you can join our golden family 👀✨
@CalStudentPhilanthropy
Stay up to date on all things CSP, contests, resources, and more!
Housing the Bears
We hit our goal of $5,000!
❮
❯
Fundraising Progress
Our Golden Gift! These numbers represents the total amount raised by all students for the university from July 1, 2021 to May 18, 2022. Donations go to hundreds of different campus areas, from departments to student orgs to programs. Thank you to all the students for Keeping Cal Golden! ✨
Cal Student Philanthropy - Member Spotlights
We have over 25 golden Philanthropy Reps in CSP and you can meet some of them here. Cal Student Philanthropy recruits every Fall, and we'd love to have you. Follow us on Instagram and check back here for all the latest news about becoming a Philanthropy Rep!
Current gift committee members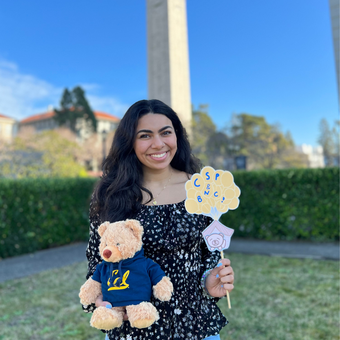 Seemani Dash
Student Giving Campaign Assistant
- First Year from Tracy, CA
- Intended Molecular and Cell Biology + Business Administration, Minor in CalTeach
- Passionate about dance, journalism, STEM, youth development, and more!
- Currently involved with: DeCal, Delta Delta Delta, Raas Ramzat, and mcbUSA
- Loves Dance Moms!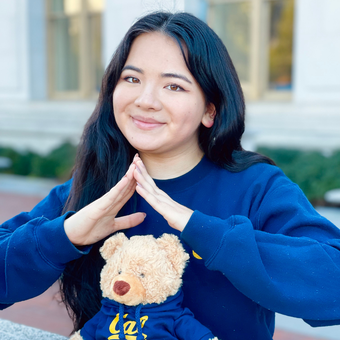 Aneesa Conine-Nakano
President
- Fourth Year from Athens, GA
- Majoring in Psychology
- Currently in Nikkei Student Union, Student-to-Student Peer Counseling, and the Language and Cognitive Development Lab
- Our star host from the Q&A with the Chancellor!
- Fave Food Spots: Imm Thai, Kiraku, Ippudo, Crave Subs, Brazil Cafe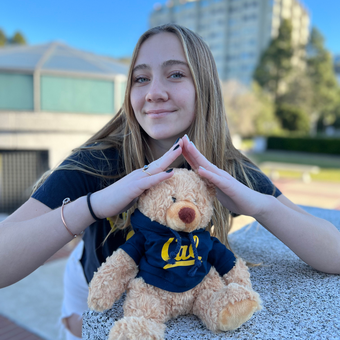 Sam King
Philanthropy Rep
- First Year from Los Altos, CA
- Intended Computer Science & Film Studies
- Favorite TV Quote: "So make your wish. Do you have it? Good. Now believe in it with all your heart." — One Tree Hill
- Favorite Food Spot: Toss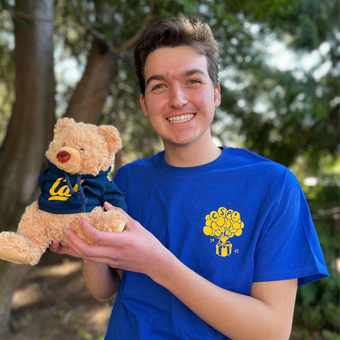 Thanasis Papakostas
Philanthropy Rep
- First Year from San Bruno, CA
- Intended Economics & Political Science
- Favorite Campus Building: Bancroft Library
- Favorite Food: "Anything!"
- Fun Fact: Thanasis has two cats!